The Chianti tradition
Since 1963
Cantina Gentili has been producing and bottling Chianti since 1963 (already bottling register number SI 128).
Since 1990 they have been making wine in their own cellars from the grapes of the family farm, which covers an area of about thirteen hectares.

Wine is a flavour and a colour linked to our family for three generations now.
Sinibaldo Gentili, our grandfather, first began to deal in wine in the 50s, in a traditional way, and passed this passion on to his son Carlo. In 1963 Carlo decided to found Cantina Gentili, a company that grew in the 90s when it acquired the lands of the Costa del Sole. Today we bring the 15-hectare family business forward with great dedication, looking towards a future accompanied by our children.
ECO-SUSTAINABILITY
Our cellar has been designed with respect for the environment.
We have installed a photovoltaic panel system that allows us to produce clean electricity capable of supporting the production phase of our company.
WINE AWARDS
Award winning wines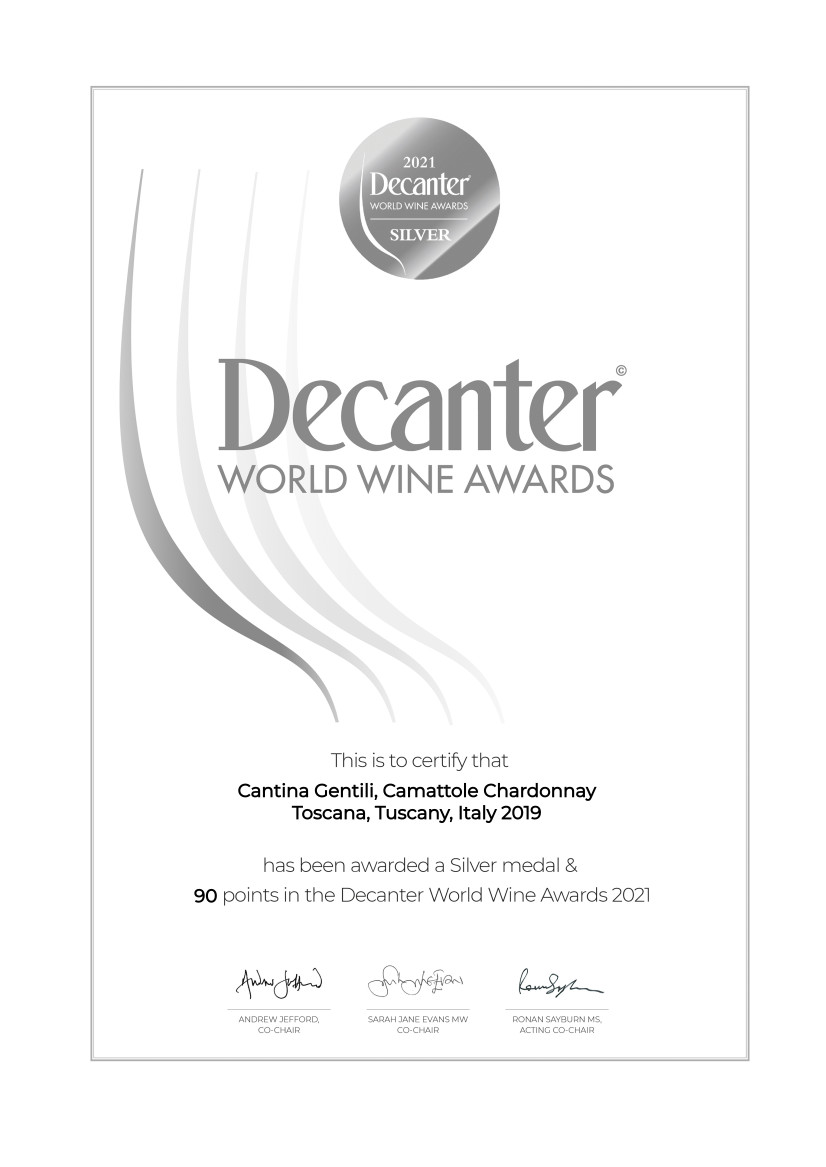 This is to certify that Camattole Chardonnay, Tuscany, Italy 2019 has been awarded a Silver medal & 90 points in the Decanter World Wine Awards 2021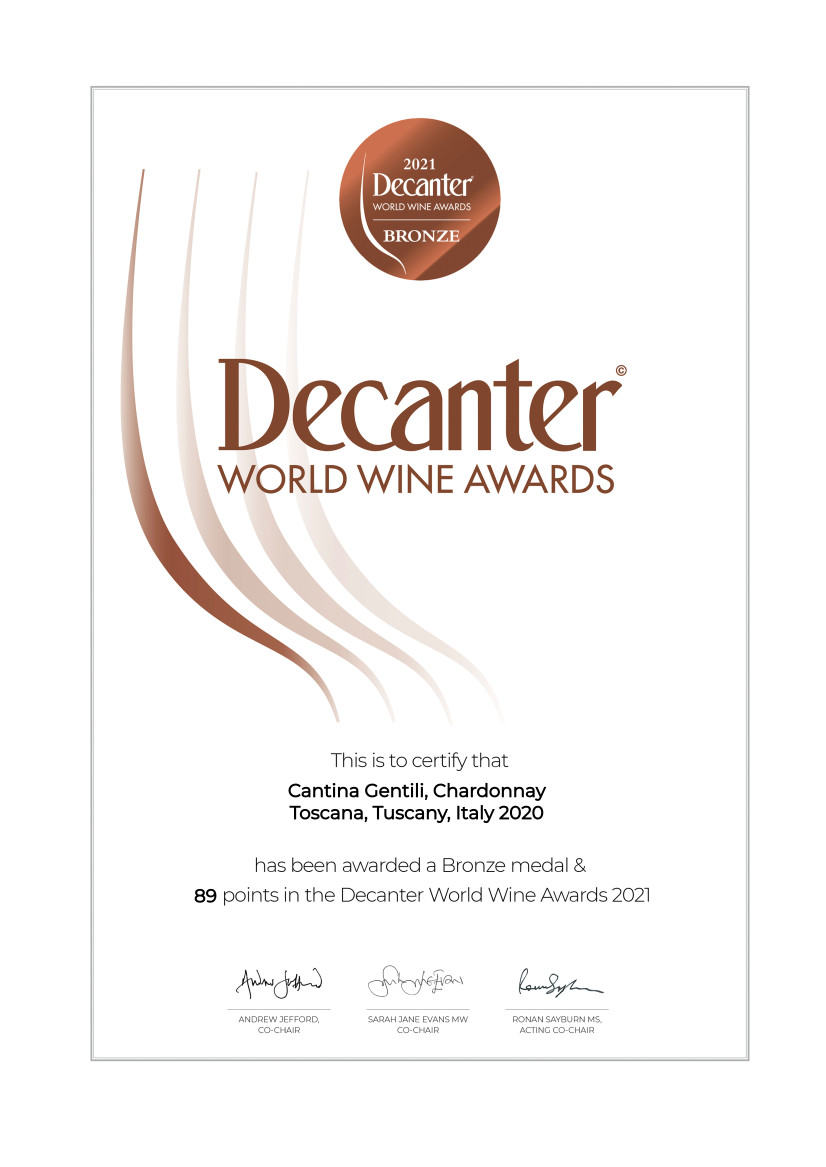 This is to certify that Chardonnay, Tuscany, Italy 2020 has been awarded a Bronze medal & 89 points in the Decanter World Wine Awards 2021
Cantina Gentili, Camattole Chardonnay 2018